October 2 thru October 10, 2020
svapfilmfest.eventive.org.  (Oct 2-10th)
Facebook pages:    https://www.facebook.com/catsasiantheater
https://www.facebook.com/SVAPFilmFest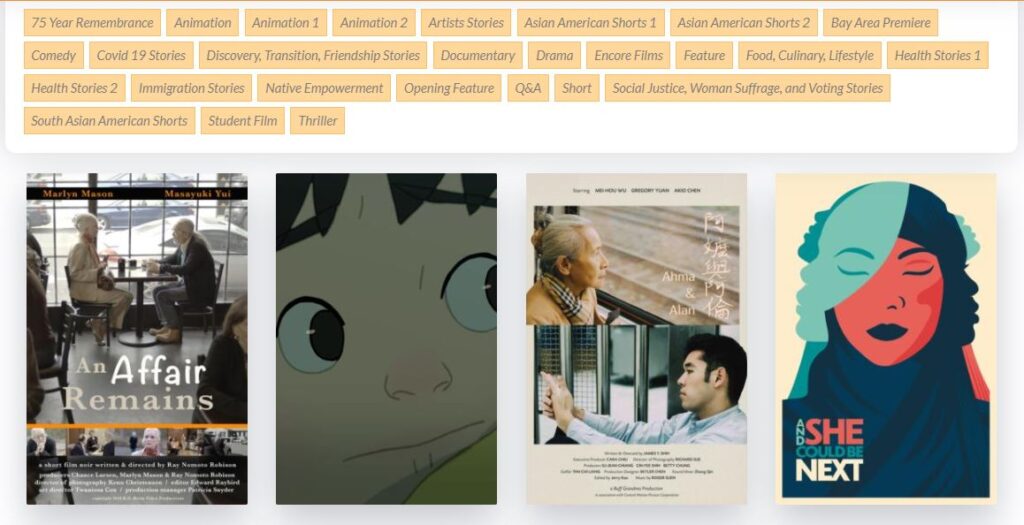 We are going online this year to keep you and your loved ones safe.
We have over 70 films available to view.
Our films this year represents a tapestry of lives lived and the decisions we make while in pursuit of and reconnecting to our history and the importance of the words, "We the People…" in our quest for social justice.
These films will inspire, give you hope, make you think, laugh, cry and bring back memories.
Please continue to support our efforts to bring films showcasing cultural touchstones, historical stories, important lessons of heritage and topics of importance, bringing new understanding and awareness of the commonalities of our communities, by viewing these films.