Scanning Slides w/Epson V600
I scanned my first slide today, perhaps this will save you the hour it took me to figure it out ….
Open the lid. Pull the black handle on the bottom of the lid and remove the white background
Align the slide scanner template so the "C" on the template lines up with the "C" marked on the left side of the scanner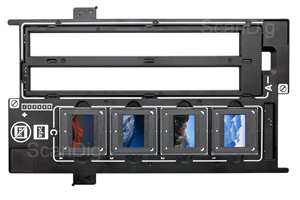 Put your slide(s) shiny side down into the template
Turn on scanner and start the Epson Scan program
Go into Home Mode and use below as a guideline, which may, or may not your particular picture will require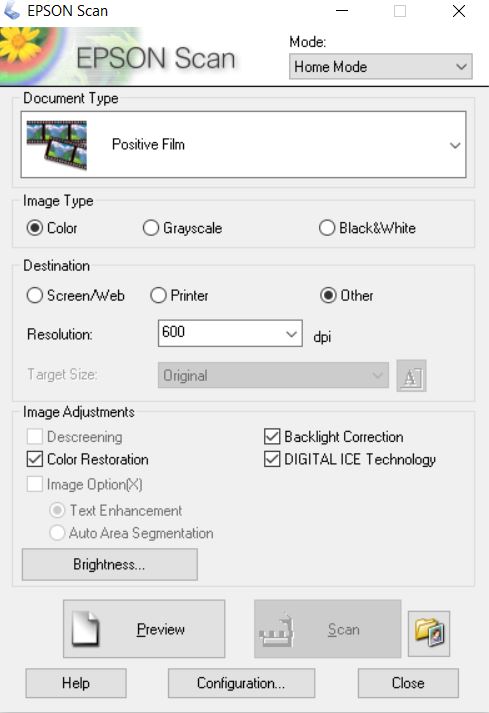 See below for the "before" (original slide) …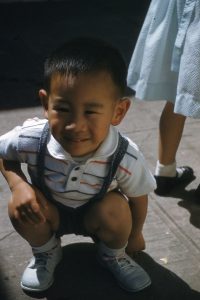 … and "after" (enhanced with color restoration, back light and ICE)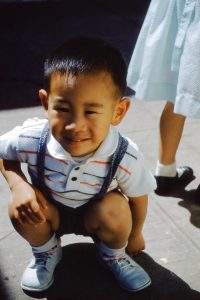 In this case the ICE feature, which helps remove dust specks, did not significantly come to play as it was pretty clean (especially for being 63 years old!) as I brushed and blew the slide … but you can see the backlight correction and color restoration settings made my 2 year old picture come to life.
One other tip is set the resolution to 300dpi or less when you are just playing around so it scans faster comparing what combination of the three filters is best. Make sure you name the file with what adjustments so you can compare side by side which is best.
Once satisfied with a particular combination, scan at 300, 600 and 1200 dpi. 300 dpi is good for emailing as it will be a little over a meg. 600dpi would be good for minor cropping and printing, at about 5 mg. 1200 dpi will be archival and you can pick out the smallest detail from the slide at 17mg.
If you plan on doing significant modification on the picture, consider saving it as a TIFF file so you do not get generational loss every time you modify and save the photo.
If you do not have an Epson V600 scanner, they are available for use free of charge at the Oakland Family History Center.
Good luck! Add a comment if you have any questions.
Scanning Negatives w/Epson V600
I used the lessons learned from doing positive (slide) scanning, I tried scanning a 2″x3″ negative that was 40 years old, my wedding. The process is conceptually the same as my earlier post for a slide, except in the "Home Mode" you set it to "Color Negative Film", and use the associated negative slide holder.
I tested using 300 dpi just a proof of concept, and was frustrated that it appeared to only show part of the negative. Doh! It was in "Thumbnail" preview mode by default. Switch it to "Normal" and you will see the entire film strip.
Then, after doing the preview scan the negative look reversed. Doh! You have to use your curser to define the size of what you want to scan, and then it looks perfect. Here are the settings I used.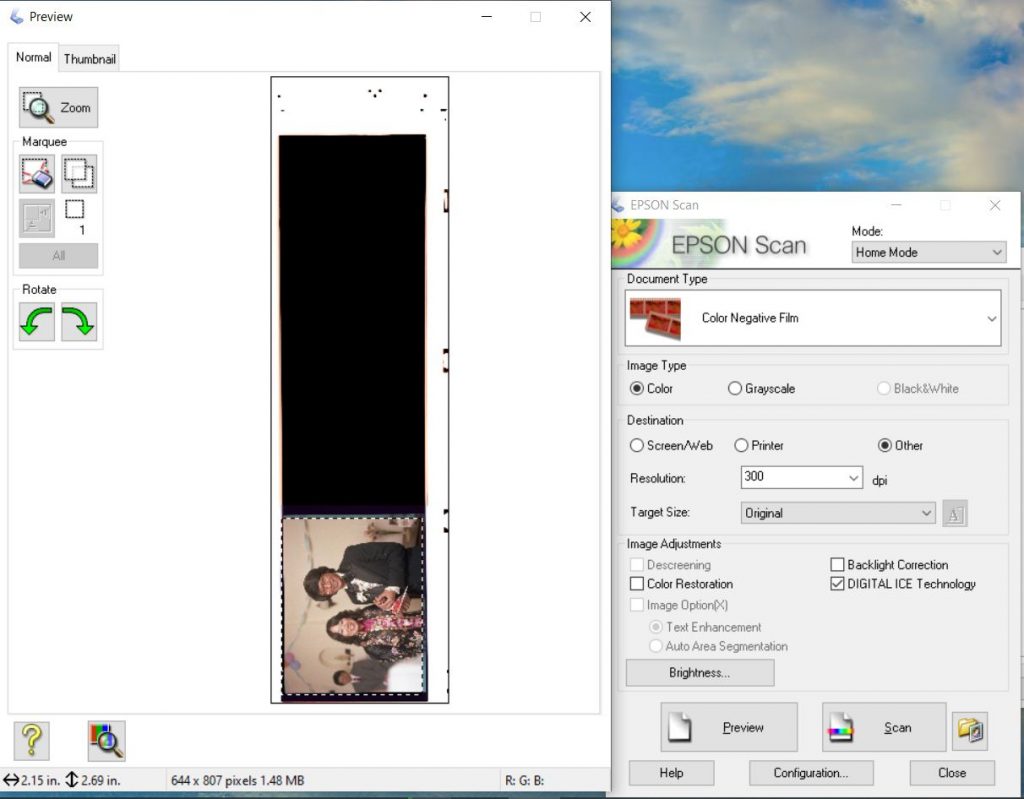 Make sure you try the Color Restoration and the Back lighting filters both on and off. Because the negative was exposed perfectly, none of the corrective filters were needed. I only left the ICE feature on to get rid of any dust specs.
Scanning at 300DPI resulted in only a very small file of 308kb – worthless for editing. 1200DPI resulted in 4mg, and 2400 DPI (which takes 6 min to scan) was a robust 19mg.
After editing to a 8×10, which eliminated about 50% of the photo, it ended up being a 9 mg file at 2400x2400DPI, high enough resolution to print a 20×30. Photo is unretouched.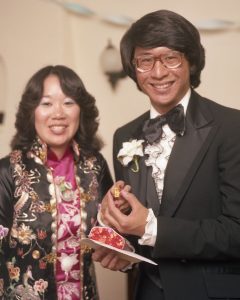 Yeah, yeah, it was 1980 so big hair was in \-)
Love the Epson V600 for *individual* scans of documents, prints, negatives and slides.
I've scanned hundreds and hundreds and hundreds of prints with the Epson FF-680W, which does batch scanning. Just like you feed pages in a copier, you feed your photos it and it scans up to 1 photo per second.
Both these scanners are available to use for free at the Oakland Family History Center, or pick them up on Amazon.
Enjoy!
ron