Question and Answers
To BACGG Members and Guests: Your questions were consolidated from Evite, emails, Zoom Chat and Zoom Q&A, and we apologize in advance if we missed any of your questions. Due to receiving so many questions, we assigned a "topic" to each question to help group similar questions.
We owe a big thank you to our Chinatown Night Club panelists:
CALVIN FONG who presented the history of his father's (FONG WAN) ownership of a night club in Oakland, then expanding into San Francisco. Fong Wan was a Chinese herbalist by trade, but later expanded his businesses to include restaurants and night clubs with dancers, magicians, singers and acrobats from China.
COBY YEE who never stopped performing was named the 2020 recipient of the BHoF Living Legend Award by the Burlesque Hall of Fame in Las Vegas. Coby Yee is known as "China's Most Daring Dancing Doll", began dancing in the 1940s. Then she and her family became the owners of Forbidden City. Coby and the Grant Avenue Follies recently traveled to Cuba, Shanghai and Las Vegas to perform and she continues to inspire the next generation of performers. Check out these two websites for more information on Coby Yee: Burlesque Hall of Fame click ; NPR Weekend Edition Article click . May she rest in peace.
CYNTHIA YEE started her career with Dorothy Toy, including performing opening acts for Smothers Brothers and Patti Labelle. Cynthia was crowned Miss Chinatown San Francisco in 1967 and later founded the Grant Avenue Follies. Her team of dancers perform for hospitals, convalescent homes and fundraising events and Cynthia was awarded a Jefferson Award in recognition of her community service. Never one to watch things happen, Cynthia founded SF Chinatown Ghost Tours, where she leads folks on tours. She is also an active board member with Clarion Performing Arts Center, where Cynthia is in the process of exhibiting a display of Photos, Costumes and Showgirl Accessories, along with a display of artist, Frank Wong's miniatures. Still dancing, Cynthia traveled with Coby to Cuba, Shanghai, and Las Vegas to perform. To learn more about Cynthia see these websites: Grant Avenue Follies click ; Best of Clarion Performing Arts Center click ; SF Chinatown Ghost Tours click ; FoundSF article on Cynthia click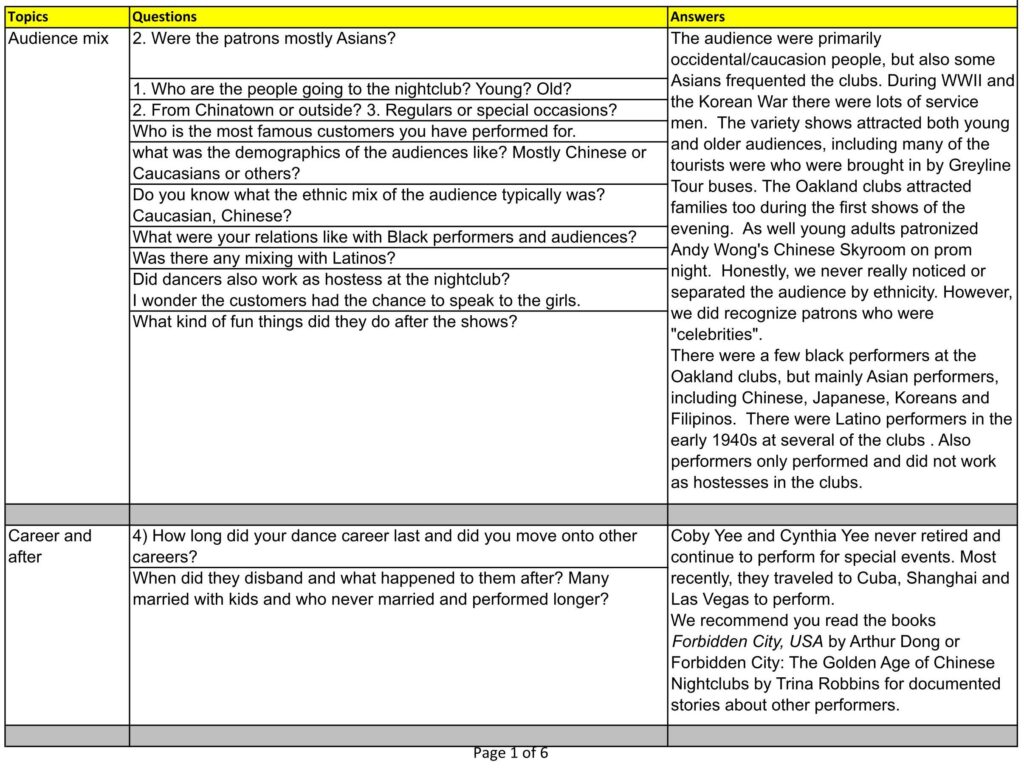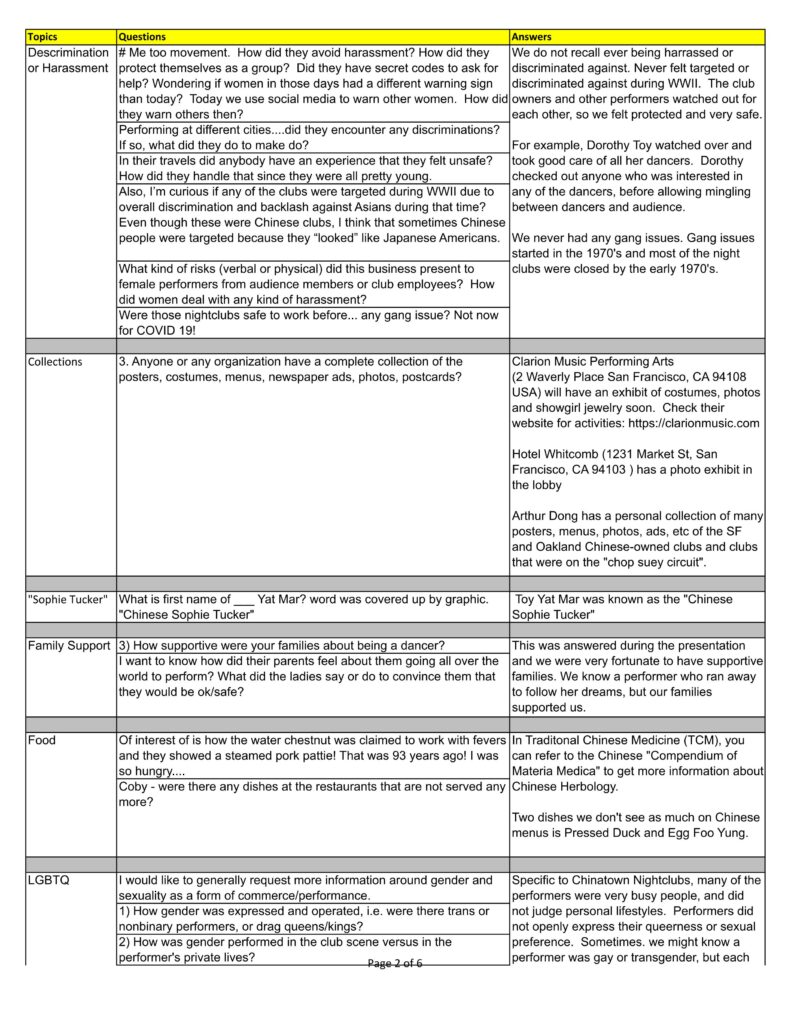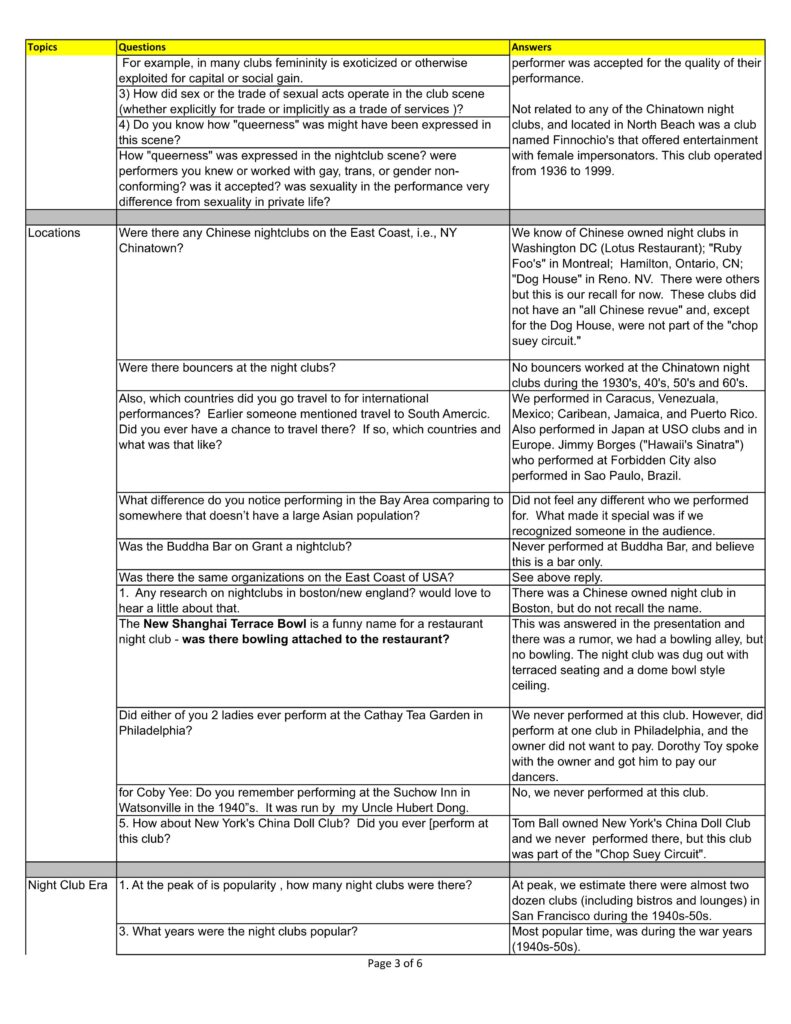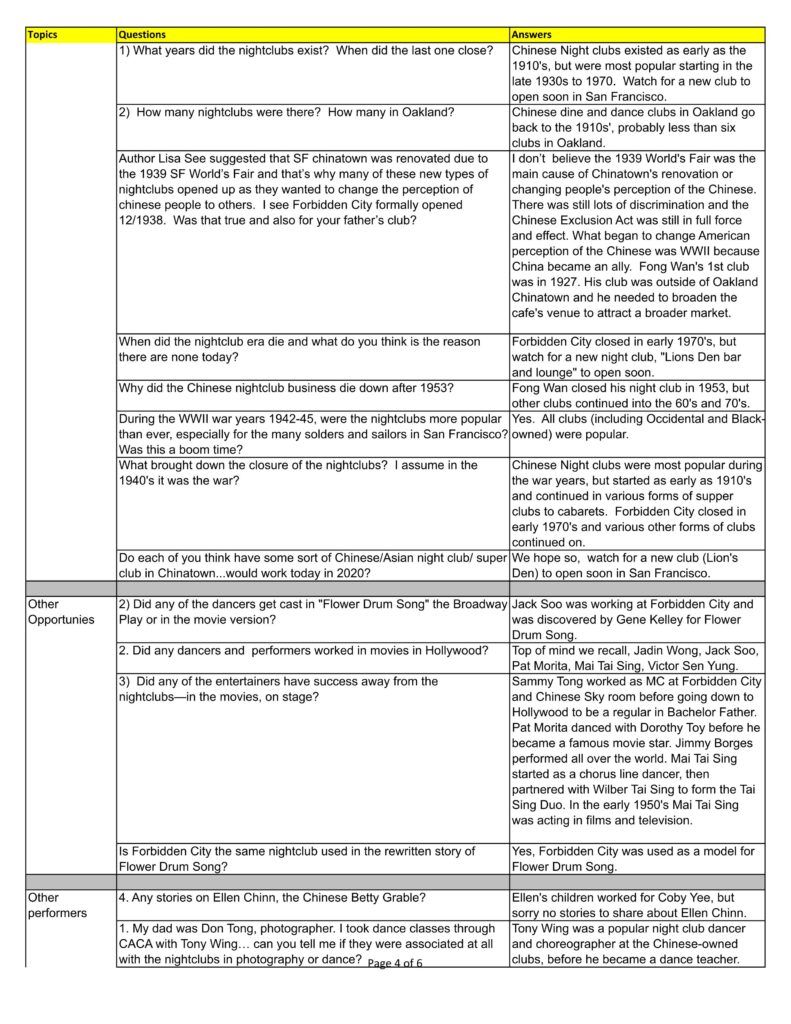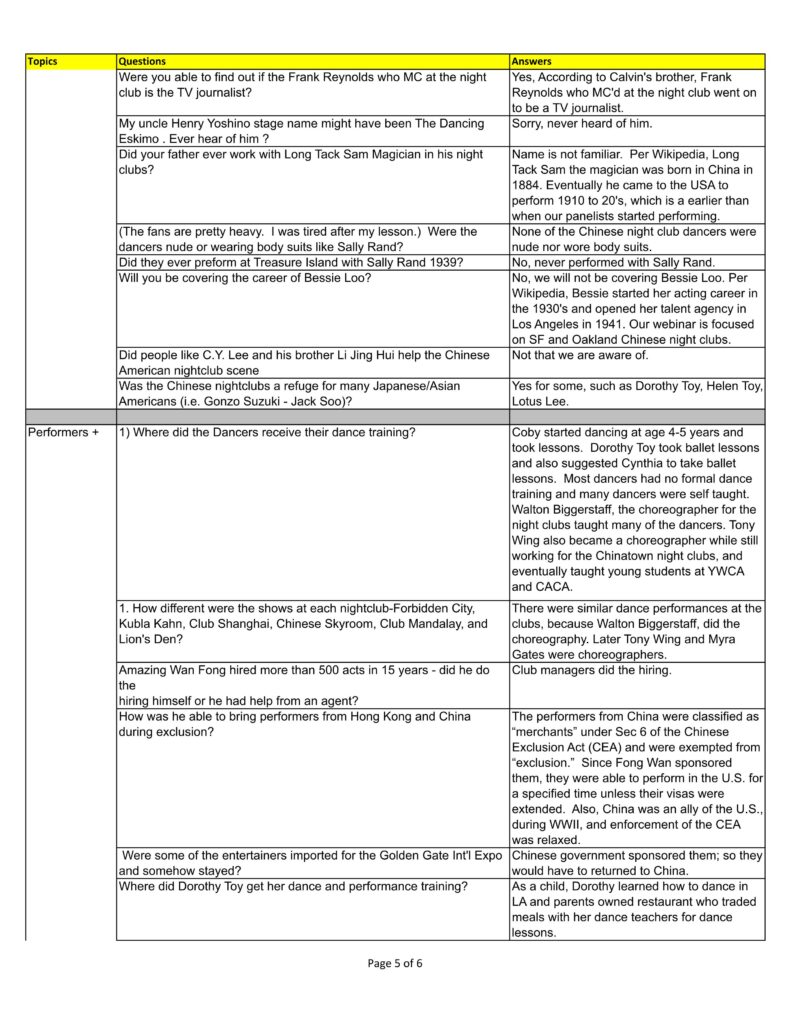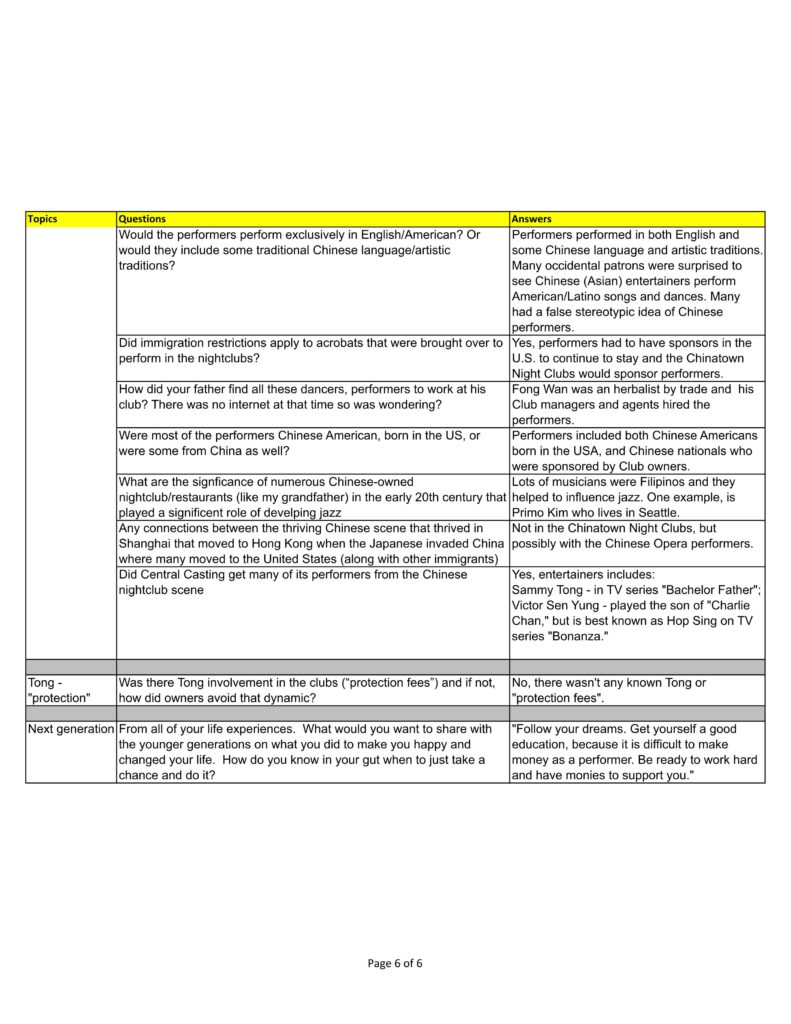 Questions and Answers view and download as pdf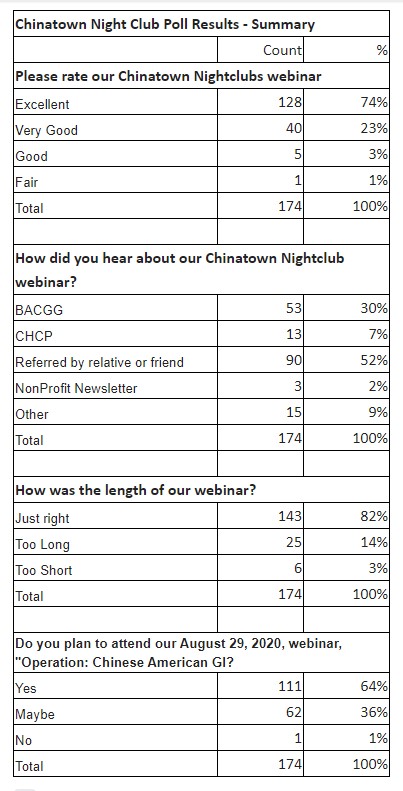 Production Personnel
Will Lee, BACGG – Webinar Broadcast Director
Alvin Hui, BACGG – Webinar Technical Director
Bruce Chin, BACGG – Webinar Technical Director
Doug Joe, BACGG – Customer Service, Chat Moderator, Post Broadcast Editing
Rabindra Hayashi, CAAM – Zoom Consultant
Christian Jochim, CHCP – Executive Producer
Erwin Wong, CHCP – Executive Producer
Gail Chong, BACGG – Post Broadcast Panelist Coordinator
Jeannie Young, BACGG – Post Broadcast Panelist Coordinator
Ron Chan, BACGG Executive Director – Content Creation