Gold Coast Hotel & Casino, Las Vegas, Nevada
4000 W Flamingo Road, Las Vegas, NV 89103
Hotel Package is for January 22 – 26, 2023 ( Includes arrival & departure dates )
To Register: Email Henry.Tom@Cox.net or call 480 980 8715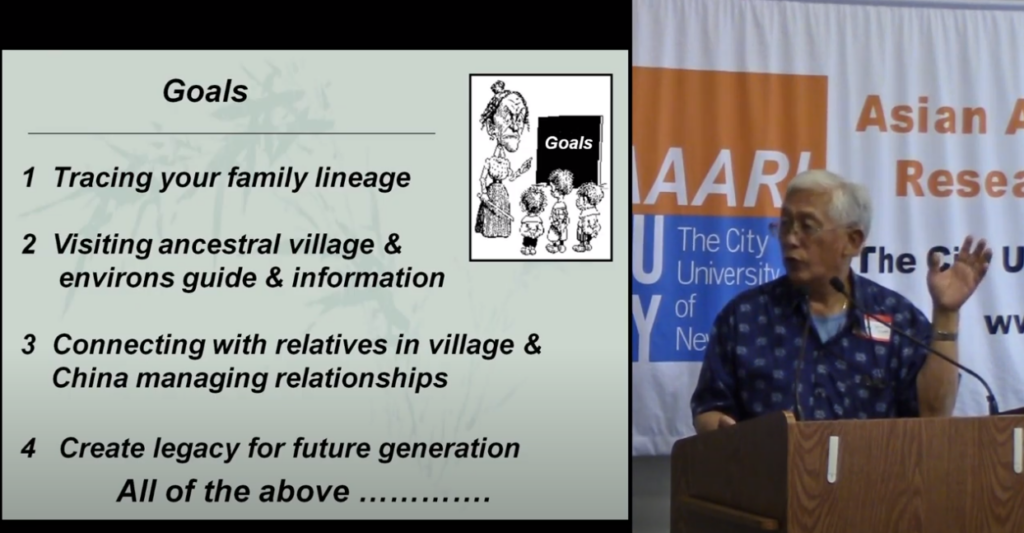 This workshop provides insightful presentations on Chinese genealogy research. It instructs attendees on how to use various techniques to advance their own research and discover the interesting information pertaining to their family / clan history and to identify those resources that can best serve them. There will also be exposure to the various information, material, and tools available on the Internet and in books and other sources to assist in compiling and documenting Chinese lineages. The ancestral villages of attendees will be identified and located – the primary source for family genealogy books.
This is a "how to" workshop that educates you on what you need to know in order to start performing Chinese genealogical research and/or visiting your ancestral village in China. The intent of the workshop is to educate people about Chinese genealogy research – so they can start researching and compiling their Chinese genealogy lineage – without having to be Chinese literate. Some of the Chinese narratives, lineage annotations, and histories do require translation. There will be translators at the workshop to help with limited translations. Please bring your family genealogy information and lineages and let experienced researchers assist you during the Round-Table sessions.
This is a 3-day workshop – includes: Morning Presentations – Afternoon Round Tables – Afternoon Tutorial
Registration: Please contact Henry Tom [ Henry.Tom@Cox.net] 480 980 8715 to register – there is a $350 registration fee to defray the cost for the workshop and associated fees. After December 23, 2022, there are no refunds and the registration fee: $400 per person for mail in or on-site registrations.
The workshop registration fee is separate from the Gold Coast Hotel & Casino Hotel Package of $312 – covers 4 nights hotel room, free in room WiFi, free parking ( surface & garage), includes the 14% tax, and the daily $31 resort fee. The hotel room rate ( for a single or double occupancy). The hotel package does not cover meals.
Once your registration form & check is received, a Group Code will be emailed to you to book your room. Deadline for booking hotel reservations: December 23, 2022. Reserve early – block of rooms is limited. You can also book additional nights before & after the 4 nights workshop hotel package. This is a wonderful enlightening experience & a very nice vacation after the pandemic. You can Uber or Lyft to the hotel from the airport which is only about 4 miles away.
Face masks are required The Gold Coast Hotel & Casino requires that face masks be worn by workshop attendees. Workshop attendees should follow the hotel, city & state rules & requirements in terms of face masks, maintaining social distancing and washing hands frequently. DropBox link for documents:
[https://www.dropbox.com/home/January%202023%20Chinese%20Genealogy%20Workshop%20-%20Las%20Vegas]