Iris Chang Park, 688-694 Epic Way, San Jose, CA
April 23, 20221:00 PM – 3:30 PM
CHCP invites you to visit Iris Chang Park to celebrate Earth Day and to honor Iris Chang. Iris Chang was a Chinese American journalist, author of historical books, and political activist. She is best known for her best-selling 1997 account of the Nanking Massacre, The Rape of Nanking, and in 2003, The Chinese in America: A Narrative History. The 2.6-acre park near Montague Expressway and Seely Avenue was inaugurated in 2019 to honor Iris. The park's six installations were very thoughtfully researched and beautifully created to carry on Iris' messages.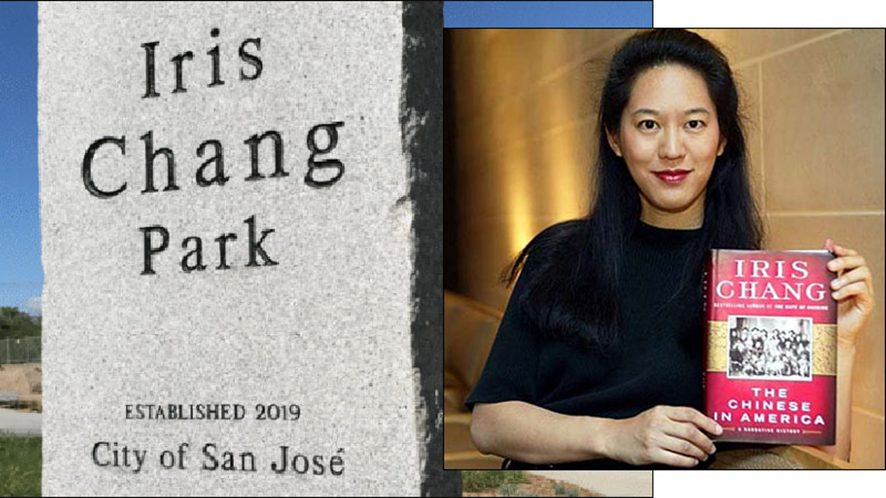 Special guests at the event will be Iris' parents. Ying Ying Chang, Iris' mom, will speak briefly about Iris and give us a tour of the park. Then we will clean and beautify the park to honor Iris, while also celebrating Earth Day, Women's History Month, and AAPI month. Some yard/landscape maintenance tools will be available, but best if you could bring your own broom, greenery disposal bag, small clippers, sunhat, kneeling pads, gardening gloves, etc.
This is a free event with refreshments served after the clean-up session.
Please RSVP to CHCP Director Brenda Hee Wong at brenda.wong@chcp.org or 408-946-4015.
To learn more about Iris Chang: https://en.wikipedia.org/wiki/Iris_Chang