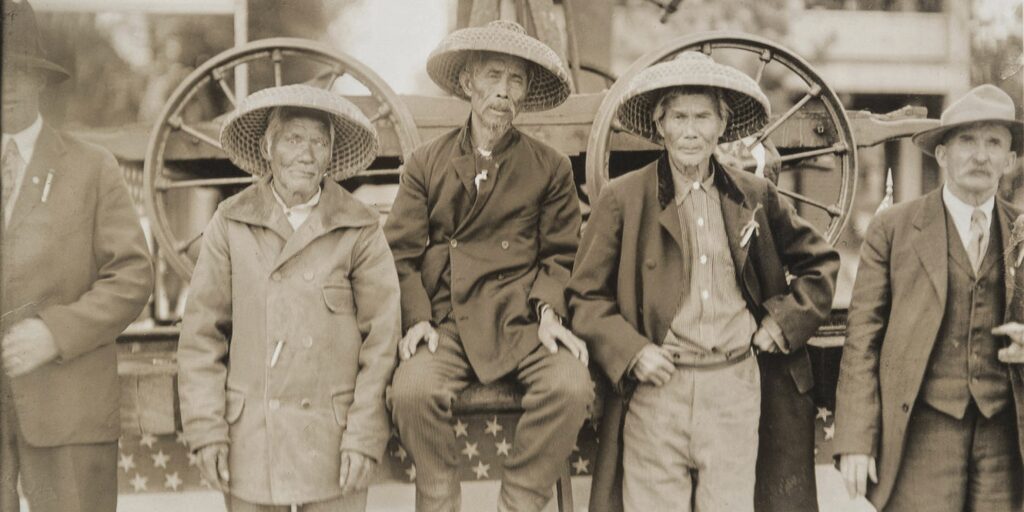 Skylight Gallery Exhibit Area – 6th Fl
100 Larkin Street
San Francisco, CA 94102
415-557-4400
Photographer Li Ju travelled the entire route of the Transcontinental Railroad seven times to chronicle the historic achievement of uniting the United States from East to West with the construction of the railroad.
In this 30-panel exhibition, Li Ju places his contemporary photos next to the historic photos to show the tremendous accomplishments of the largely anonymous 12,000–20,000 Chinese workers who built the railroad.
Special event: Film and panel discussion on the Chinese and the Transcontinental Railroad. March 12, 11:00 a.m., Main Library, Koret Auditorium.