Mark your calendars for January 22, 2022!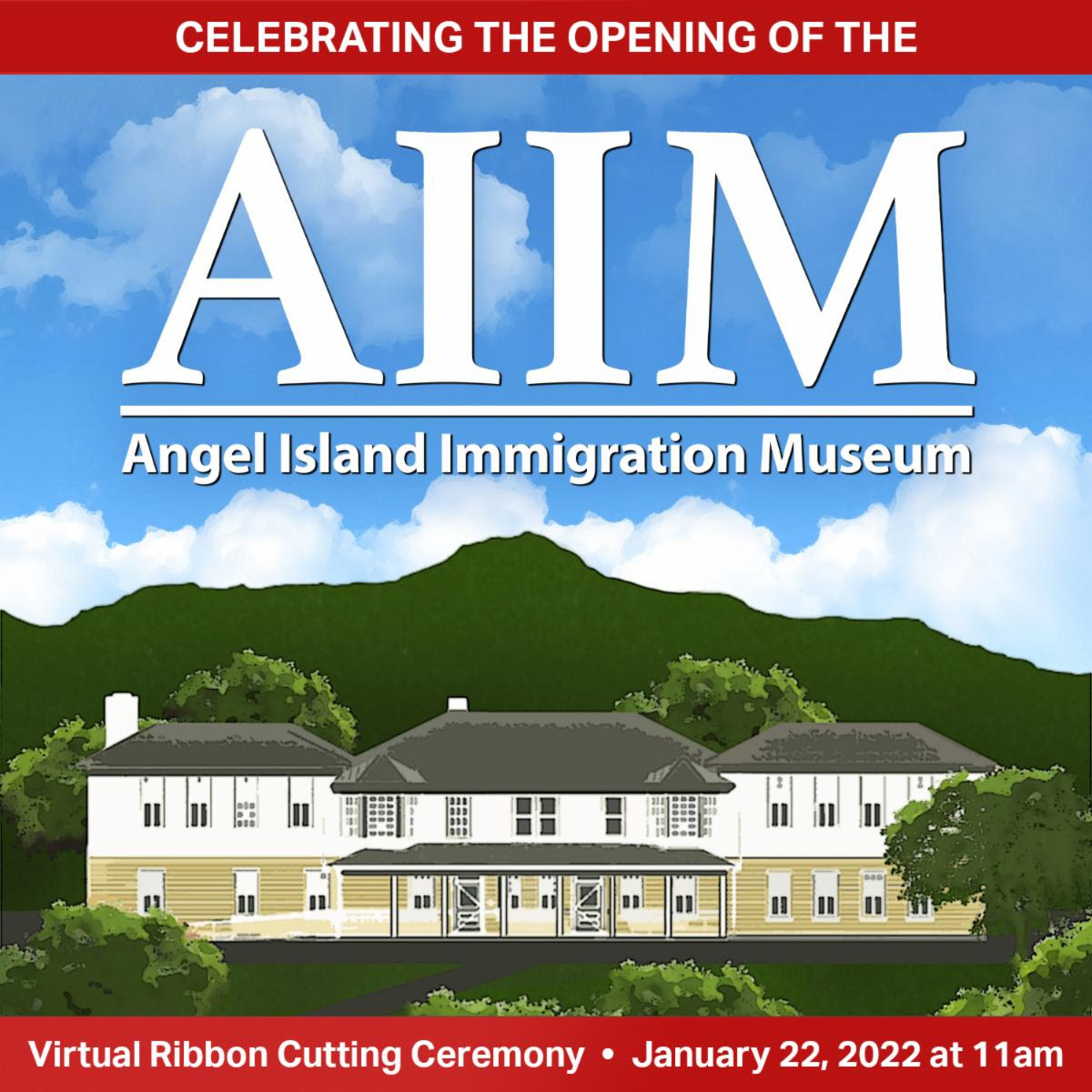 After closing its doors 75 years ago, the former immigration hospital is reopening as the new Angel Island Immigration Museum (AIIM)!
We invite you to join us as we mark this occasion with a free virtual presentation and ribbon-cutting ceremony.
Saturday, January 22, 202211:00 am to 11:45 am PST (virtual program)12:00 pm PST (AIIM opens to the public)
AIISF will also be presenting two awards:
2021 Immigrant Heritage Award Angel Island Immigration Station Historical Advisory Committee (AIISHAC)
2021 Spirit of Angel Island Award Ranger Alexander Weiss (posthumously)
Click here to RSVP for the virtual ribbon cutting ceremony

Due to the rise of COVID-19, we will be broadcasting this event online in lieu of inviting large groups to attend the ceremony in person. If you plan to visit the museum, please note that trams, bike rentals, shuttles, and the Angel Island Café are unavailable. They will resume service on February 5, 2022 (weather permitting). For guests who wish to visit the AIIM,
we encourage you to plan your trip ahead of time by visiting our website or contacting us with questions.