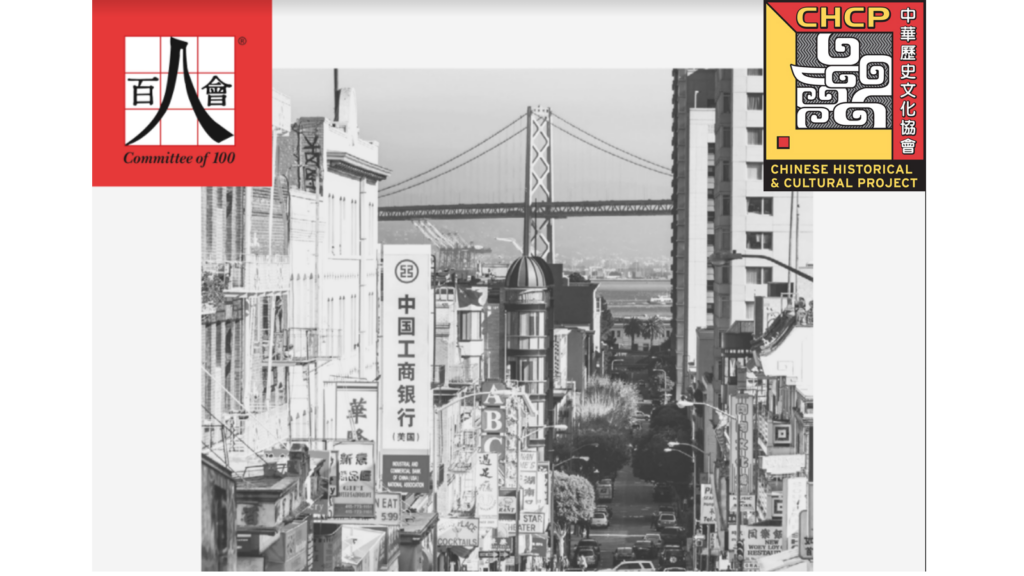 March 7, 2021 (Sunday), 4PM Pacific
Join us for a presentation titled, "From Foundations to Frontiers", a new landmark study commissioned by the Committee of 100 on the enduring contributions of Chinese Americans to American society over the past 175 years.
This study was completed by the Economist Intelligence Unit (Research Division for the Economist Magazine). You may access the study here and the press release here.
This virtual presentation will offer a new perspective and hopefully further understanding and appreciation of America's ethnic and cultural diversity by highlighting Chinese American experiences and contributions.
This event is scheduled for March 7th, Sunday, at 4pm PT. The event will be a 30 minute presentation from the Committee of 100 followed by a facilitated Q&A.

REGISTER – Here.