Chinese American Museum of Los Angeles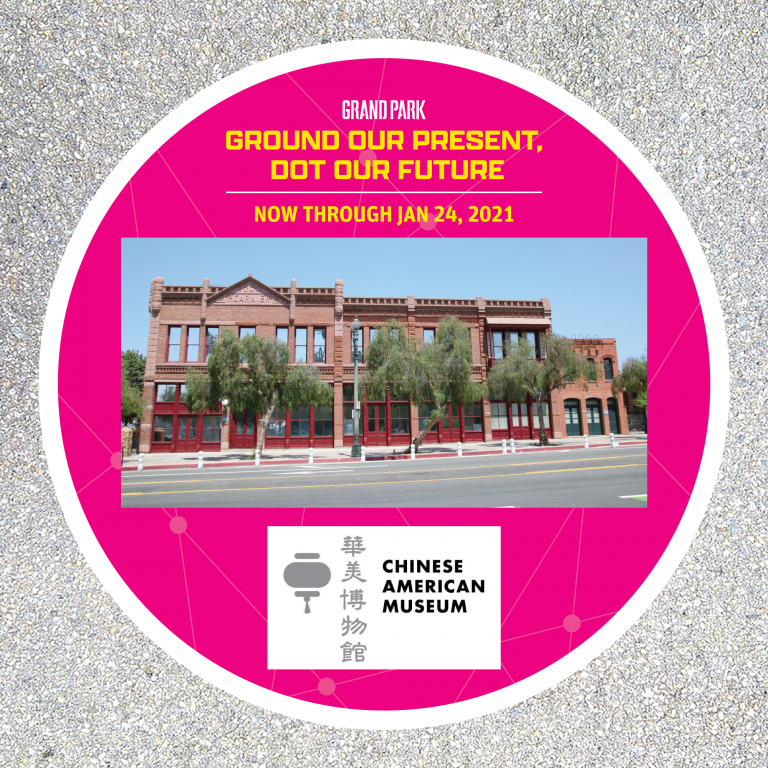 CAM is once again partnering with Grand Park for their New Year's Eve celebration, "Ground Our Present, Dot Our Future," a public art installation that runs through Jan. 25.
Designed to build community with enrichment, engagement, and dialogue, the art installation features the involvement of seven organizations that have collectively provided more than 74-floor markers (dots) that can be seen throughout the park walkways.
In support of the art installation, CAM has provided 10 quotes from community members Munson Kwok, Bing Liu, Suellen Cheng, Michelle Wong, Paula Williams Madison, Gay Yuen, Michael Truong, Juily Phun, Jenny Dorsey, and Jaclyn Ke Yin Kalkhurst.